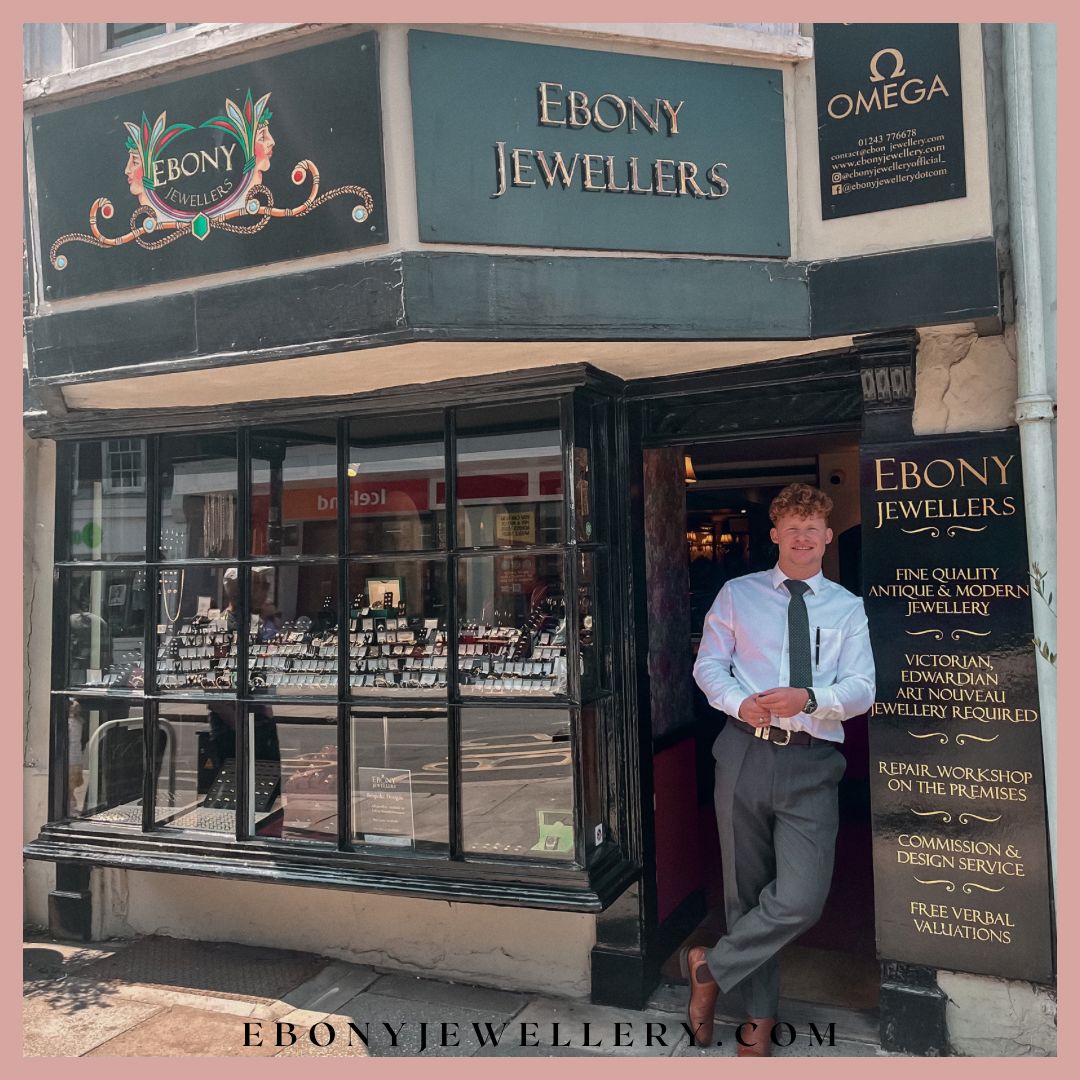 MEET SEAMUS: Jewellery Specialist
Meet Seamus : Jewellery Specialist at Ebony Jewellery Showroom & Co-Founder of ebonyjewellery.com
💍𝑴𝑬𝑬𝑻 𝑺𝑬𝑨𝑴𝑼𝑺: Jewellery Specialist at Ebony Jewellers Showroom & Co-Founder of ebony jewellery.com.
𝑾𝒉𝒂𝒕 𝒅𝒐 𝒚𝒐𝒖 𝒆𝒏𝒋𝒐𝒚 𝒎𝒐𝒔𝒕 𝒂𝒃𝒐𝒖𝒕 𝑬𝒃𝒐𝒏𝒚?
"I like the feeling of making our customers' jewellery dreams come true! I also love antique jewellery so buying & selling in Hatton Garden once a week is a lot of fun, it gives me the opportunity to build knowledge by interacting with experienced jewellers."
𝑾𝒉𝒂𝒕 𝒂𝒅𝒗𝒊𝒄𝒆 𝒘𝒐𝒖𝒍𝒅 𝒚𝒐𝒖 𝒈𝒊𝒗𝒆 𝒕𝒐 𝒔𝒐𝒎𝒆𝒐𝒏𝒆 𝒕𝒓𝒚𝒊𝒏𝒈 𝒕𝒐 𝒇𝒊𝒏𝒅 𝒕𝒉𝒆 𝒑𝒆𝒓𝒇𝒆𝒄𝒕 𝒆𝒏𝒈𝒂𝒈𝒆𝒎𝒆𝒏𝒕 𝒓𝒊𝒏𝒈?
"Do your research before shopping. It's always good to know what cut you're after and weather you're after a Diamond or a different gemstone. You should consider what colour metal they tend to wear and it helps to set a budget beforehand - research lab diamonds! We're always available & happy to help."
𝑾𝒉𝒂𝒕 𝒊𝒔 𝒚𝒐𝒖𝒓 𝒇𝒂𝒗𝒐𝒖𝒓𝒊𝒕𝒆 𝒊𝒕𝒆𝒎 𝒂𝒗𝒂𝒊𝒍𝒂𝒃𝒍𝒆 𝒐𝒏 𝒕𝒉𝒆 𝒘𝒆𝒃𝒔𝒊𝒕𝒆?
"That's tricky! I would have to say our '𝑷𝑰𝑬𝑹𝑹𝑬𝑻𝑻𝑬' ring is currently my favourite, it's so unlike anything I've ever seen before, I love it."